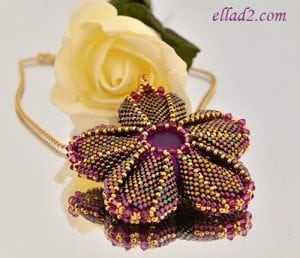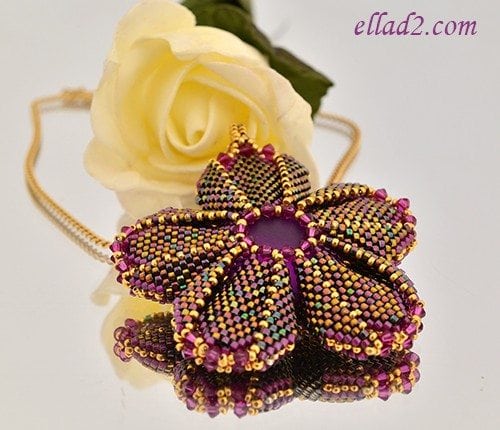 Morning Glory pendant beaded by my Beading Friends
I really want to show you the photos of the finished Morning Glory Pendant, beaded by my beading friends, using my tutorial.
Wow! I am impressed! I thought Morning Glory is a difficult project. But when I see the results… beautiful! Are my tutorials so good or are my beading friends so clever and skilled?
I know for sure the last ☺
On the left the original picture and below the photos beaded by my Beading friends.
You can find the Beading tutorial for Morning Glory pendant here.
Please let me know:
– When you want your photo linked to your blog, site or shop;
– when you don't want your photos on my site.
Sometimes I have to modify the size of the photo otherwise it will not fit on the screen.
Dear friends, Thank you very much for all your sharing, inspiration and support!