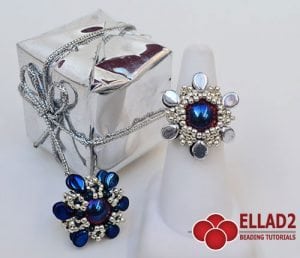 This is a page for beginners.
When I have started to bead  I realized that I have a big handicap:
I really cannot read beading diagrams 

For sure, I am more a visual person. When I see a picture I understand it much better.
After a while I realized that there are more people like me…
.
That is why my beading tutorials  are:
Easy to follow;
with color photos of each step;
with written description of each photo/step.
This are some basic stitches but don't forget to search in my shop for more and other free beading tutorials.